Functional
Never looked so good
Design is key in both engineering and aesthetics. Our hitch mounted tire carrier swing out makes no compromise!
Fitment Guide
Strong Foundation
Billet Steel
Industry leading strength. A strong foundation is important to build from. Our tow hitch assembly is CNC'd from a solid bar of 2" steel. Strong enough for full size towing.
Tow Rated
Trail Swing hd
Heavy Duty
Full size trucks and SUV's deserve a stronger build. With 2" chromoly at .120" wall thickness the Trail Swing is ready for 40" tires. The Trail Swing HD fits 2", 2.5", or 3" tow hitches.
Trail Swing HD
Natural Element
Explore with Confidence
The Trail Swing enables you to explore beautiful remote destinations with the confidence of a full size spare.
Customize your Trail Swing
PRE ORDER NOW!
TRAIL GUARD
No more ugly front bumper air dam! Get rid of your factory front valance on your Ford Super Duty and replace it with Dirtcom's functional frame mounted and stylish 100% bolt on TRAIL GUARD.
Learn More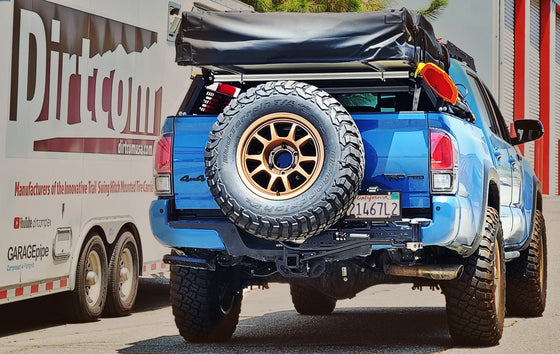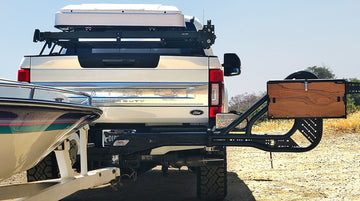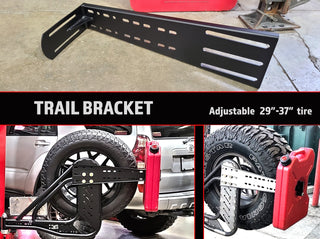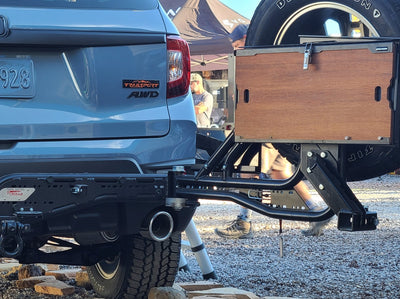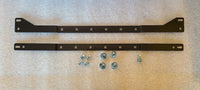 Fits Many Vehicles!
TRAIL SWING
The Trail Swing transforms the look of your rig and installs solid in 2" tow hitches.
Trail Swings
Accessories
Function or Form? Dirtcom delivers both.